Project Funding
This project has received funding from the Innovative Medicines Initiative 2 Joint Undertaking under grant agreement No 115974. The JU receives support from the European Union's Horizon 2020 research and innovation programme and EFPIA and JDRF.

Any dissemination of results reflects only the author's view; the JU is not responsible for any use that may be made of the information it contains.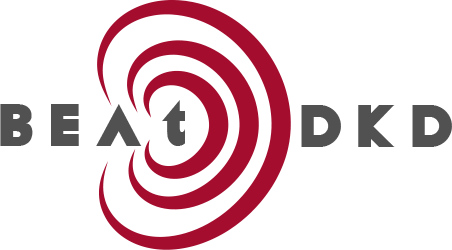 About
Horizon 2020 is the biggest EU Research and Innovation programme ever with nearly €80 billion of funding available over 7 years (2014 to 2020). In addition to the private investment that this money will attract, the initiative promises more breakthroughs, discoveries and world-firsts by taking great ideas from the lab to the market.
BEAt-DKD is funded under the "Health" priority, which is an investment in our health and, on a larger scale, an investment in a healthy workforce, a healthy economy and lower public health bills.
The Innovative Medicines Initiative (IMI) is Europe's largest public-private initiative aiming to speed up the development of better and safer medicines for patients.
IMI supports collaborative research projects and builds networks of industrial and academic experts in order to boost pharmaceutical innovation in Europe.
IMI is a joint undertaking between the European Union and the pharmaceutical industry association EFPIA.
EFPIA brings together 33 European national pharmaceutical industry associations as well as 42 leading companies undertaking research, development and the manufacture in Europe of medicinal products for human use.
The EFPIA Manager Research Partnerships plays a critical role in enabling participation of EFPIA members in collaborative research and development in the framework of private-private and public-private partnerships, such as but not limited to the Innovative Medicines Initiative or EU framework programmes.
Juvenile Diabetes Research Foundation (JDRF) is the leading global organization funding type 1 diabetes (T1D) research. JDRF´s strength lies in their exclusive focus and singular influence on the worldwide effort to end T1D with the mission of accelerating life-changing breakthroughs to cure, prevent and treat T1D and its complications.